Table of Contents
---
I. What are Medication Interactions?
III. Viagra Substance Interactions
IV. Other Viagra Interactions to be Aware of
---
What are Medication Interactions, and why do they Happen?
Drug interactions can cause unexpected side effects or increase the potency of the medication. It is best to avoid drug interactions whenever possible, but many people may not realize that they are putting themselves at risk for drug interactions. Drug interactions are classified into three categories:
Drug-food/beverage interaction: This type occurs when a drug interacts with certain foods or beverages. Alcohol is one substance that commonly interacts with drugs because it can cause fatigue and slow your reactions. This is an important reason why people should not drink alcohol and then drive a motor vehicle.
Drug-drug interactions: Taking one drug with another may cause side effects. If you have a medical condition, you may take several different drugs to ensure the health of your body, so remaining aware of how your treatment plan interacts with itself is essential.
Drug-condition interactions: If you are diagnosed with a condition like high blood pressure, you may experience unwanted interactions with over-the-counter medications like a nasal decongestant. You may not assume that a simple medication would make a difference to your condition, but you should talk to your doctor to ensure you do not experience an unwanted reaction. [1]
Millions of men in the United States purchase Viagra (sildenafil) every year, but many are unaware of the interactions when taking erectile dysfunction medications. Read on to learn more about possible Viagra interactions.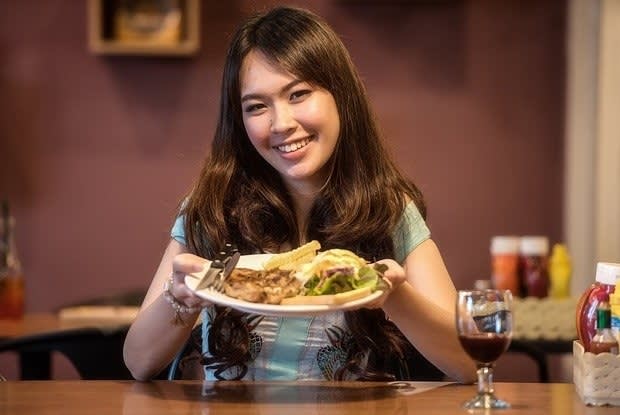 Viagra Drug Interactions
Drug interactions with Viagra are typically categorized into severe interactions, serious interactions, and moderate interactions. Severe interactions should be avoided whenever possible because of the risk of dangerous side effects or death. For long-term safety with Viagra, you should avoid the following drugs when taking sildenafil:
PDE inhibitors: Viagra is a PDE5 inhibitor (phosphodiesterase-5), and you should not take another PDE inhibitor while using Viagra. These drugs cause blood vessels to dilate, and low blood pressure (hypotension) may occur when taken together. Symptoms of weakness, fatigue, dizziness, and stroke also may occur.
Nitrate medications: If you take nitrates to treat high blood pressure and chest pain, Viagra may be dangerous to your health. Nitrate medications can cause potentially fatal drops in blood pressure. [2]
HIV medications: If you are taking antiretroviral drugs to keep levels of HIV low in the blood, you may be unable to take Viagra. HIV drugs can affect the concentration of Viagra in the body, making it more potent than intended. [3]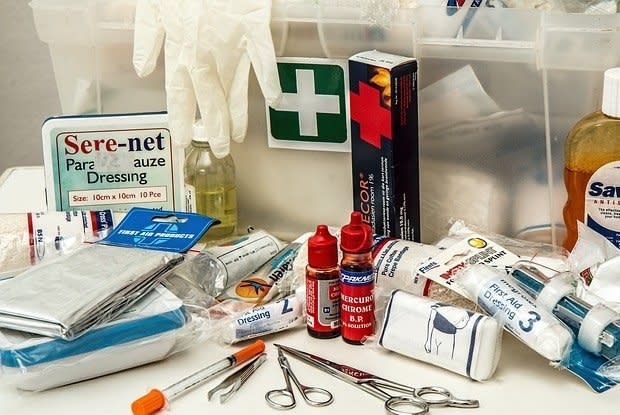 Viagra Substance Interactions
Viagra is one of the most recognized and used medications globally, so many studies detail its interactions. Food and certain substances may cause less severe side effects than direct drug interactions. Still, it is important to be aware that your diet or eating habits affect your Viagra dosage.
Grapefruit and grapefruit juice: Grapefruit interacts with several medications, including sildenafil. Ingesting grapefruit or grapefruit juice can significantly increase the concentration of Viagra in the bloodstream. This can cause dangerously low blood pressure.
Recreational substances: Mixing Viagra with cocaine, ecstasy, and amphetamines can increase the risk of cardiovascular problems like a heart attack. Recreational drugs often contain unknown substances, so you do not know how those substances will interact with sildenafil. Mixing cocaine, ecstasy, or amphetamines with Viagra can also lead to priapism, which is the prolonged erection of the penis. This side effect can cause permanent anatomical damage to the penis.
Other Viagra Interactions to be Aware of
When you are prescribed an erectile dysfunction drug, your doctor likely does not have the time to go over every single interaction that may occur. It may be difficult to determine Cialis and Viagra interactions, but you may want to remain aware of the following interactions with Viagra:
Viagra and Alcohol: Doctors generally do not advise taking alcohol with any medication. Alcohol can counteract the effect of Viagra and worsen possible side effects like headaches and flushing. Alcohol has a depressant effect on the body, making it more difficult to achieve successful erections. Because of these two reasons, avoiding alcohol when taking Viagra is best for your treatment plan and ED symptoms.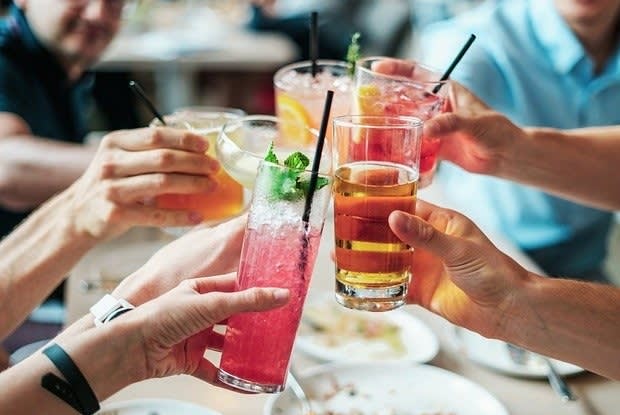 Amyl nitrite (poppers): The danger of nitrates with Viagra is detailed above, but you may be unaware that a street drug also contains related substances. Amyl nitrite, also referred to as poppers, is an inhalant that causes an instant high, leading to serious side effects like increased heart rate and dizziness. When taken with Viagra, these side effects may be more severe and lead to fainting or death.
Staying Informed
Viagra has been on the shelves for decades, but it is your responsibility to stay updated with new information regarding newly found interactions. Because of this, it is essential to inform your doctor if you are taking Viagra. With that information, your doctor can ensure that any future prescribed medication does not interact with sildenafil. Visit an online pharmacy like Canada Pharmacy Depot today to learn more about Viagra or order your ED meds today.
The content provided in this article is based on thorough research and in some cases, reviewed by a medical professional. Our goal for the information is to provide helpful, general health informational. It is not intended as a substitute for professional medical advice.