Table of Contents
---
I. Sildenafil is no different than brand-name Viagra
II. You can get a prescription online
III. It comes in multiple strengths
IV. Where to get the best price
V. Everything else in a nutshell
---
1. Sildenafil is no different than brand-name Viagra
Brand-name Viagra has long been the go-to for improving symptoms of erectile dysfunction. The trusted little blue pill was prescribed to more than 27 million men worldwide back in 2005, and more men are looking to Viagra today than ever for the long-term management of sexual dysfunction. [1]
The safety and effectiveness of Viagra are well-documented, with studies showing a 94 percent success rate among study participants. [1] But while Viagra is known across the globe, it is the generic version of Viagra that should really be in the headlines. Approved in 2017, generic Viagra, called sildenafil (also known as sildenafil citrate), has taken the men's health world by storm by offering the efficacy of brand-name Viagra at a fraction of the price.
The best part is that the price disparity between sildenafil and Viagra is where their differences end. Effectiveness-wise, sildenafil goes round for round with Viagra, offering the same therapeutic effects with the same active ingredient. Its rigorous testing and approval process puts all doubts about the safety and efficacy of sildenafil to rest. With the rising popularity of online pharmacies, getting hard has never been so easy, or affordable.
Learn: How to order generic Viagra
2. You can get a prescription online
Getting a prescription online for ED is relatively new but it has never been easier. You don't need to have awkward conversations with your regular family doctor and can get treated online. Telemedicine offers a safe and convenient way to avoid face-to-face conversations (in certain states) and get treated by a board-certified physician or nurse practitioner that is qualified to determine if you're a fit for Viagra. Keep in mind that you may still need to have a video or audio call depending on the state you live in and your medical profile. There are also a couple of states that currently don't allow telemedicine to treat erectile dysfunction. Not that long ago, online prescriptions or telemedicine was foreign to most of us. But everything has been transitioning online due to the COVID-19 outbreak to reduce transmission and keep everyone safe. The bottom line is that in most states, you can easily complete a quick questionnaire to fill out your health profile. Once your health profile is completed, placing your order is quick and stress-free. With discreet and direct delivery available, you can keep your sildenafil use a secret, although there was never any shame in needing a little help to begin with.
3. It comes in multiple strengths
Generic sildenafil is available as 25 mg, 50 mg, and 100 mg tablets, with the most common starting strength being sildenafil 50 mg. Regardless of your prescribed dose, you will need to take sildenafil orally at least 30 minutes before sexual activity. In healthy men not taking any contraindicated medications, sildenafil lasts approximately four hours, providing plenty of time for spontaneous sexual fun. But if sildenafil 50 mg fails to provide sufficient improvements to your ED symptoms, your doctor may increase your dose to 100 mg.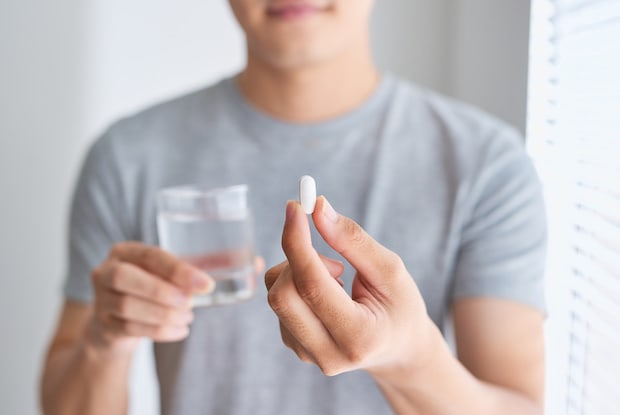 In the same vein, not everyone's body responds well to 50 mg of sildenafil right away. After an adjustment period, some men still experience side effects. In this case, your doctor may lower your dose to 25 mg. Like the other dosage strengths, 25 mg of sildenafil is taken 30 minutes before sex for best results. For all dosage strengths, taking more than one dose a day can cause adverse outcomes, so always follow your doctor's dosing directions.
4. Where to get the best price
Many websites and drug companies constantly publish information that leads you to believe that counterfeit medications are a huge problem. The truth is that there are more counterfeits found within the US supply chain than from safe online sources like Canadian pharmacies that are CIPA certified (Canadian & International Pharmacy Association). This doesn't mean you can order online from any site. There are definitely some obvious things to watch out for like not being able to contact the company via mail or a toll-free phone number. Also, check the homepage for a CIPA badge you can click on and verify.
The safest way to get the best price on approved sildenafil is still through a reliable Canadian online pharmacy. Canadian pharmacies like Canada Pharmacy Depot only sell genuine sildenafil, so you don't have to worry about harming your health with the fake stuff. And government regulations in Canada keep drug prices affordable. If you want the best price on sildenafil, Canadian pharmacies are still the cheapest.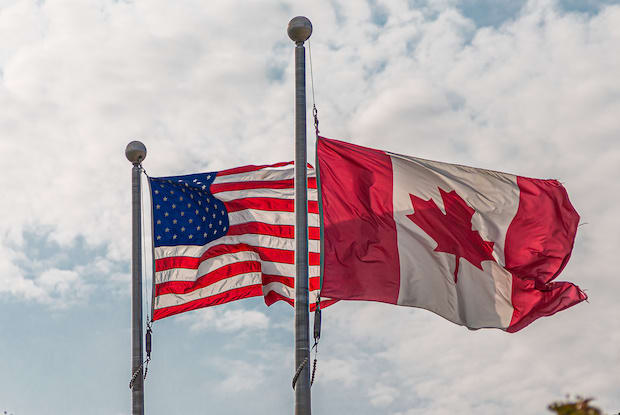 5. Everything else in a nutshell
Sildenafil works just like Viagra. When sexual stimulation occurs, sildenafil widens and dilates the blood vessels in the penis to improve blood flow and erection rigidity. Sildenafil is a phosphodiesterase type 5 (PDE5) inhibitor. By blocking the PDE5 enzyme, the body is free to maintain blood vessel dilation for longer, in turn helping you stay erect. [2]
Like Viagra, sildenafil may cause some side effects, with the common ones being headache, indigestion, and muscle pain. Rarely, serious side effects may occur with sildenafil, including low blood pressure, sudden loss of hearing, or an allergic reaction. Before prescribing sildenafil, your doctor will assess your health to ensure that your risk of severe side effects is low. By avoiding drug interactions and overdoses, you can minimize your risk and make sure sildenafil works for and not against you. For a full list of possible side effects, talk to your doctor. If you feel like any side effect is life-threatening, seek medical assistance right away.
Online Canadian pharmacies are more accessible than before, and filling or refilling your sildenafil prescription has never been cheaper or more convenient. With as-needed dosing, three dosage strengths to fit your needs, and effectiveness and safety that matches brand-name Viagra, buying generic sildenafil is the best way to save on your ED treatment.
The content provided in this article is based on thorough research and in some cases, reviewed by a medical professional. Our goal for the information is to provide helpful, general health informational. It is not intended as a substitute for professional medical advice.