Table of Contents
---
---
Cialis (tadalafil) is a phosphodiesterase type 5 (PDE5) inhibitor used to treat symptoms of erectile dysfunction (ED) and an enlarged prostate (benign prostatic hypertrophy, also called BPH). PDE5 inhibitors increase the blood flow to the penis, improving the chances of a successful erection.
Health conditions like diabetes and high cholesterol can lead to nerve damage and poor circulation, increasing the risk of erectile dysfunction. Depression, anxiety, and other mental health disorders may also lead to trouble achieving an erection. Doctors will prioritize treating the underlying cause of ED but will often prescribe Cialis to improve ED symptoms. Read on to learn more about the efficacy of the popular Cialis pill.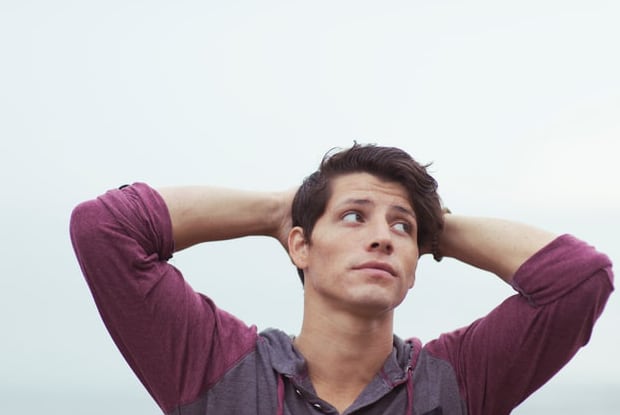 How Does Cialis Work?
Cialis helps improve erectile dysfunction symptoms by blocking an enzyme called PDE5. This enzyme facilitates cell communication in the body and works to stop an erection after sexual activity. Cialis inhibits this enzyme and relaxes the blood vessels in the penis, improving blood flow and erectile function. [1] Cialis requires sexual stimulation to work, and it is important for ED patients to know when to take Cialis for the best results. Cialis is a leading ED drug because it works quickly and lasts up to 36 hours.
Cialis treats symptoms of benign prostatic hypertrophy (BPH) by relaxing the bladder muscles and easing urination. BPH occurs when the prostate gland grows larger, but this condition is not cancerous. Prostates continue to grow as men age, but it may lead to unpleasant symptoms in some men.
Frequent urination, difficulty starting urination, and other symptoms of BPH are caused by the enlarged prostate gland exerting pressure on the urethra, which thickens the bladder wall. Without treatment, the bladder may weaken and lose its ability to empty properly. Cialis is the first drug approved by the FDA for both erectile dysfunction and BPH symptoms.
Cialis Side Effects
Cialis (tadalafil) can cause mild and serious side effects. Mild side effects refer to those that go away on their own within a few days. Severe side effects are those that may require medical attention. Mild side effects tend to be more common than severe ones, but the side effects that you experience will depend on your current health and medical history. Mild Cialis side effects include:
Muscle or back pain (myalgia)
Sinus congestion
Skin redness (flushing)
Headache
Heartburn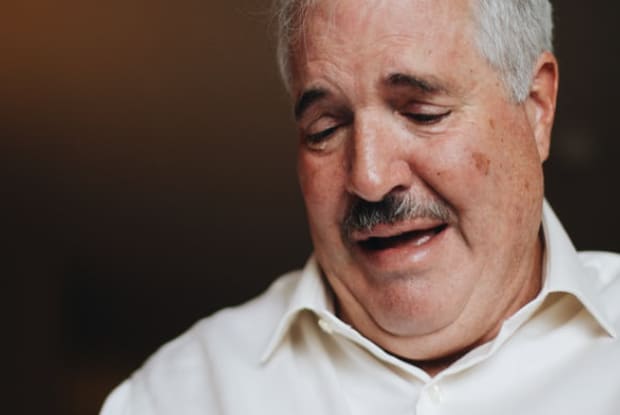 Serious side effects may include hearing loss, ringing in your ears, and dizziness. Cialis may cause low blood pressure, especially in patients who are taking blood pressure medication. Another serious side effect is priapism, a condition that involves a painful and prolonged erection. Although it is very rare, Cialis may also cause vision loss. [2] If you are allergic to tadalafil, you may experience trouble breathing and swelling of your tongue, hands, feet, or lips.
Tadalafil Interactions
When taking Cialis, it is important to lower the risk of side effects and health complications by avoiding food and drug interactions. Cialis should not be taken with nitrates, a medication commonly taken for chest pain (angina). Tadalafil does not work well with alpha-blockers either, and taking Cialis with an alpha-blocker such as tamsulosin or doxazosin can lead to a dangerous drop in blood pressure.
Additionally, CYP3A4 inducers may cause the liver to break down tadalafil at an accelerated rate, reducing its benefits. Consult your doctor before taking any prescription drug, over-the-counter medication, herbal medicine, or supplement to avoid tadalafil interactions and decrease your risk of adverse events.
Drinking alcohol while tadalafil is in your system can lead to low blood pressure. Just like Cialis, alcohol dilates the blood vessels and decreases blood pressure. Together, Cialis and alcohol may cause light-headedness, fainting, and worsened ED symptoms. When taking Cialis, it is also recommended that you avoid grapefruit and grapefruit juice. Certain compounds in grapefruit block the liver from metabolizing tadalafil, leading to unsafe levels of Cialis in your bloodstream.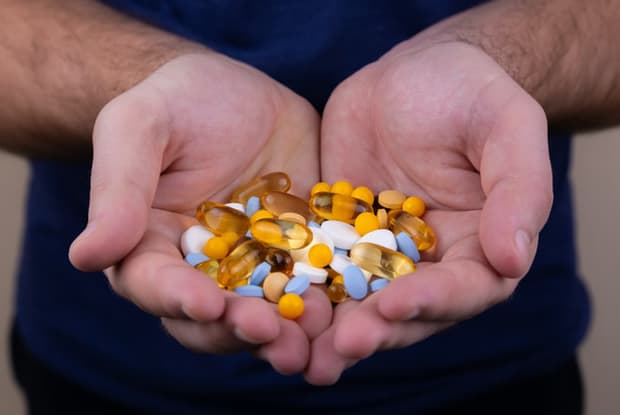 Cialis Dosage
Canada Pharmacy Depot carries brand and generic Cialis in 2.5 mg, 5 mg, 10 mg, and 20 mg dosage strengths. The right dosage depends on many factors, and your doctor will take your medical problems, such as any kidney or liver conditions, into consideration before prescribing this medication. [3] Your doctor will prescribe the lowest effective dose to keep the risk of side effects to a minimum. Over time, your dosage may be adjusted and increased to achieve the desired effect. It is important to take Cialis exactly as directed because overdosing significantly ups your risk of side effects.
a. Daily Cialis
Cialis can be taken once daily or as-needed. Taking Cialis daily keeps a consistent level of tadalafil in your body so that you are ready for sexual activity at any time. For this dosing method, your doctor will likely prescribe 5mg but may lower your dosage to 2.5mg if you experience too many side effects. Because of its long-lasting benefits, missing a dose of Cialis is not an issue. However, it is important to avoid taking more than one dose a day, or you may experience priapism, a prolonged and painful erection that can permanently damage the penis.
b. As-needed Cialis
As-needed Cialis is taken at least 30 minutes before sexual activity. Men tend to prefer this dosing method if they do not wish to always have tadalafil in their system. For as-needed dosing, the recommended starting dose is 10mg. If this dose is not effective enough, 20mg is available.
Likewise, your doctor may lower your dose to 5mg if the side effects are intolerable. Both dosing options stay effective for up to 36 hours. However, less medicine is in your system with the 5 mg dose than with the 10 mg dose. While this gives you a comfortable window for spontaneous sexual activity, make sure to take no more than one dose every 24 hours to reduce your risk of side effects. An online Canadian pharmacy such as Canada Pharmacy Depot offers both dosing methods of Cialis for your convenience.
The content provided in this article is based on thorough research and in some cases, reviewed by a medical professional. Our goal for the information is to provide helpful, general health informational. It is not intended as a substitute for professional medical advice.