Table of Contents
---
I. How Alcohol Affects the Body
II. Cialis Side Effects with Alcohol
III. What to Drink to Last Longer in Bed
IV. How to Get Maximum Effect from Cialis
---
Tadalafil (generic Cialis) is a market leader in erectile dysfunction (ED) treatment and is a popular medication for men around the world. Extensive studies show that tadalafil significantly improves symptoms compared to a placebo. [1]
Cialis is also available in different dosages, so patients have the choice of taking this medication daily or as needed. Cialis is well-tolerated and effective, but drinking alcohol while on this medication can lead to significant adverse outcomes. Read on to learn more about the relationship between Cialis and alcohol.
How Alcohol Affects the Body
To understand why Cialis and alcohol do not mix, it is important to know how alcohol affects the body. Excessive drinking can negatively impact the brain, heart, and liver. Alcohol can disrupt the communication pathways in the brain, leading to mood and behavioral changes.
Disruptions in the brain may also affect motor skills and the ability to think clearly. Your mind may become cloudy, and you may appear to be confused. Alcohol abuse can cause cardiomyopathy, irregular heartbeat (arrhythmia), and low blood pressure (hypotension). The liver may be affected by heavy drinking, and conditions like cirrhosis, fibrosis, and alcoholic hepatitis are common in alcohol-dependent individuals.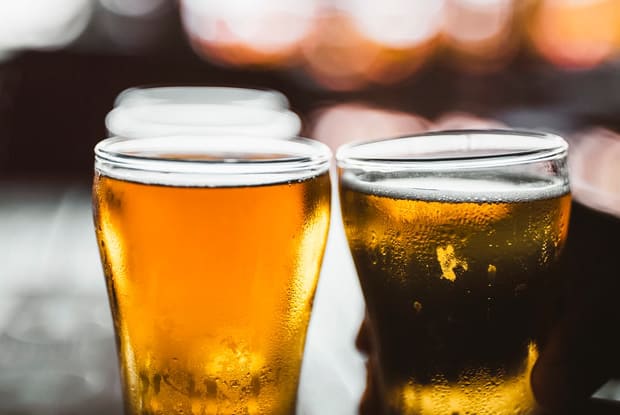 The brain, heart, and liver play critical roles in sexual function. Arousal begins when visual or physical stimulation activates the brain, which then sends signals through the central nervous system to ready the body for sexual activity. The blood vessels in the body then dilate, and the pressure of blood flowing into the penis creates an erection. If you take Cialis to aid with this process, the liver must function properly to metabolize tadalafil. An impaired liver does not break down Cialis effectively, leading to dangerously high levels of tadalafil in the bloodstream.
Cialis works by dilating the blood vessels and promoting blood flow, an effect that can slightly lower your blood pressure. Alcohol decreases your blood pressure as well, meaning that drinking too much while taking Cialis can cause your blood pressure to drop too low. [2]
Common side effects of Cialis include headache, back pain, and flushing. Alcohol may worsen these side effects and cause further adverse events. Low blood pressure is a serious medical condition, so you will want to avoid heavy drinking when tadalafil is in your system.
Low blood pressure caused by the alcohol and Cialis combination can cause dizziness, blurry vision, and faintness. Low blood pressure may also lead to fatigue, nausea, and lack of concentration. In older people, low blood pressure tends to cause confusion. Taking Cialis with alcohol may also lead to significant hypotension, indicated by a weak and rapid pulse, shallow breathing, and pale skin. Alcohol may also cause dehydration, leading to severe complications if left untreated.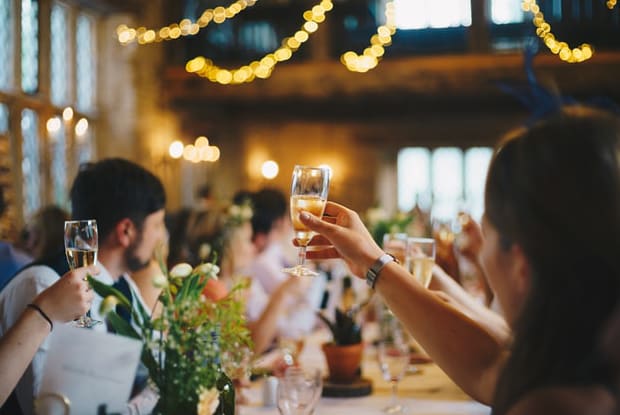 If you experience any indication of low blood pressure, you may want to contact your doctor as soon as possible. Early treatment of hypotension is important to avoid extreme low blood pressure, which may result in shock. Going into shock is a life-threatening condition that requires emergency medical attention. If you have low blood pressure but do not drink, your doctor may adjust your Cialis dosage to prevent any adverse outcomes.
What to Drink to Last Longer in Bed
Having too many drinks with Cialis leads to hypotension and dehydration, which may cause poor sexual performance. Swapping alcohol with water can improve erectile function in many ways. Firstly, water hydrates every organ in your body and increases your energy level. Water also increases your blood volume, increasing blood flow to the penis for a stronger erection.
Finally, water does not cause dizziness or loss of concentration, meaning your intimate time will be unaffected by side effects. If you still opt for an alcoholic beverage before sex, learn when to take Cialis for the best results.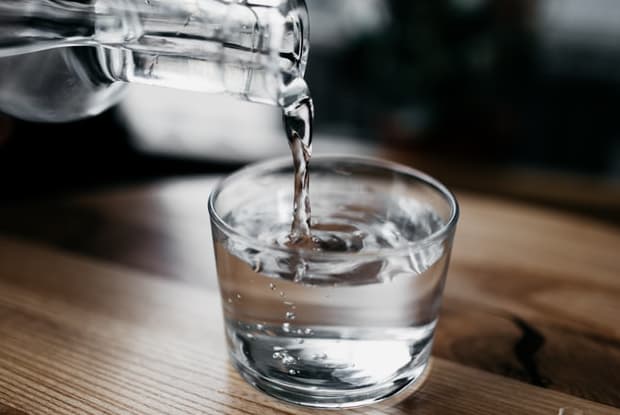 How to Get Maximum Effect from Cialis
Tadalafil works for up to 36 hours, but not taking Cialis properly can significantly reduce its efficacy. [3] Avoiding (or drinking less) alcohol is one step to maximizing the benefits of Cialis. Preventing drug interactions and taking the right dosage is just as important for Cialis to work effectively.
Talk to your doctor if you have more questions like: how does Cialis work? Erectile dysfunction is not a normal part of aging, and men who are experiencing trouble obtaining or maintaining an erection should see if Cialis is a suitable medication. To fill your prescription for Cialis (tadalafil), visit Canada Pharmacy Depot today.
The content provided in this article is based on thorough research and in some cases, reviewed by a medical professional. Our goal for the information is to provide helpful, general health informational. It is not intended as a substitute for professional medical advice.