Table of Contents
---
I. What are Medication Interactions?
V. Other Cialis Interactions to Know
---
Why do Drug Interactions Occur?
A medication interaction occurs when a food or beverage, health condition, or another drug adversely affects the efficacy of a medication. Interactions increase the risk of unexpected side effects because they can increase a drug's potency and cause it to work unpredictably.
Before starting a new treatment, it is important to inform your doctor about all your medications and your medical history. This helps your doctor plan around potential interactions and adjust your treatment plan accordingly.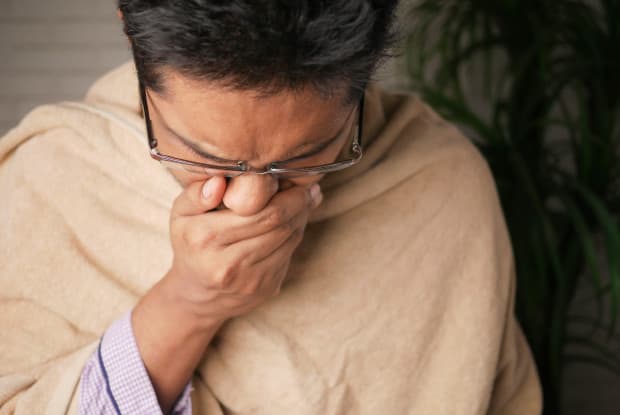 Cialis Drug Interactions
More men turn to oral therapies to treat symptoms of erectile dysfunction every year. ED drugs are increasingly accessible, and you can easily fill your prescription for Cialis online through Canada Pharmacy Depot. Medications like Cialis (tadalafil) are typically taken daily, so it can be easy to forget that this drug is in your system. However, Cialis has several drug interactions that can lead to severe complications.
If you have Cialis in your body, it is important to avoid taking other ED drugs at the same time. This means that you should not take Viagra (sildenafil) or Levitra (vardenafil) when you are taking Cialis. Cialis is a phosphodiesterase-5 (PDE-5) inhibitor that works by dilating the blood vessels to improve blood flow to the penis. This dilating effect does not exclusively work on the sexual organs but promotes blood flow throughout the body. [1] Combining PDE-5 inhibitors can dilate the blood vessels too much and cause symptoms like fatigue, dizziness, and fainting. This is due to the lowering of blood pressure (hypotension).
Tadalafil also interacts with nitrate medications. Nitrates are vasodilators used to treat chest pain caused by a lack of oxygen to the heart muscle (angina). Combining Cialis with nitrate medications can lower your blood pressure to dangerous levels, increasing your risk of hypotension and symptoms like pale skin, shallow breathing, and a weak pulse.
Cialis also interacts with HIV drugs like dolutegravir and ritonavir. HIV medications can increase the effect of Cialis in the body. If you have HIV, antiretroviral drugs may be necessary to maintain low levels of HIV in the blood. In this case, your doctor may adjust your dosage of Cialis to minimize side effects while treating erectile dysfunction and HIV together.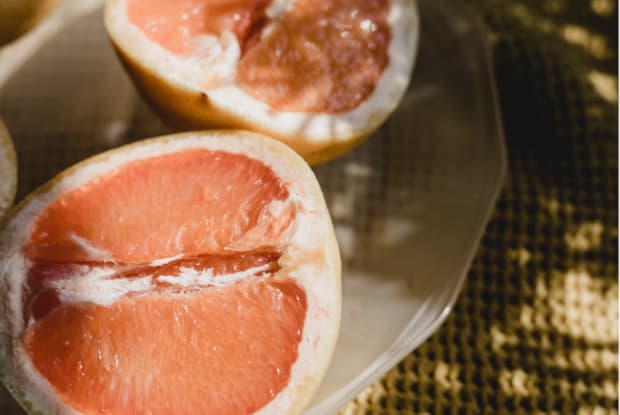 Cialis and Grapefruit Interactions
Grapefruit, grapefruit juice, and other products that have grapefruit as the main ingredient can increase the side effects of Cialis. Grapefruit can cause higher concentrations of tadalafil to circulate in your system, making the drug more potent than intended. [2] Too much Cialis in your body increases the risk of prolonged erections, also known as priapism. If priapism is untreated, permanent physical damage to the penis may occur. If you have an erection lasting for more than four hours, you are advised to contact your physician as soon as possible.
Cialis and Alcohol
Another substance that does not mix well with tadalafil is alcohol. Alcohol can dilate blood vessels which can add to the effect of Cialis and lower your blood pressure too much. Alcoholic beverages are often used to get in the mood for sexual activity, but too much alcohol makes it more difficult to achieve an erection while increasing the risk of flushing and muscle aches. [3] If you drink alcohol regularly, knowing when to take Cialis can help you reduce the risk of alcohol interactions.
Other Cialis Interactions to Know
While you do not need to take Cialis on an empty stomach, eating a heavy meal can reduce the effectiveness of tadalafil. Cialis is typically absorbed quickly and works within an hour, but eating too much before sexual activity can delay the absorption process. [4] This especially applies to foods high in fat, which can cause Cialis to take longer to work.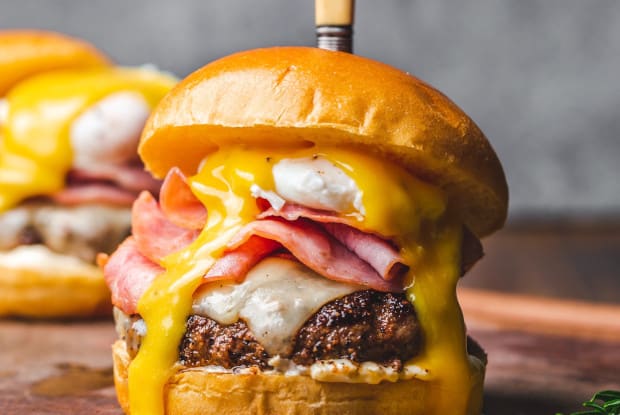 Staying Informed
The list of Cialis drug and substance interactions is extensive, and it is difficult to remember everything that can affect the efficacy of tadalafil and increase its side effects. Your doctor can provide you with a complete list of known Cialis interactions, but it will still be up to you to prevent interactions from occurring. Even vitamins, over-the-counter pain relievers, and herbal supplements can impact how your body responds to Cialis. If you are unsure whether a substance interacts with Cialis, ask your doctor.
The content provided in this article is based on thorough research and in some cases, reviewed by a medical professional. Our goal for the information is to provide helpful, general health informational. It is not intended as a substitute for professional medical advice.