Table of Contents
---
II. Is Ozempic effective for weight loss?
III. Am I eligible for Ozempic?
IV. How long does Ozempic stay in your system?
---
The Centers for Disease Control reports that nearly half of American adults tried to lose weight between 2013 and 2016. Around 56.4 percent of women attempted weight loss, and 41.7 percent of men. Along with these statistics, over 40 percent of the American population is overweight, which has created a desire for new weight loss medications. [1]
Generally, weight loss drugs are not prescription and are sold over the counter, increasing the risk of dangerous side effects. Ozempic is currently approved as a type 2 diabetes medication, but there is speculation that it may receive FDA approval for weight loss in the near future. Ozempic can be an expensive medication, but you can save up to 90 percent on your prescription through an online Canadian pharmacy. But how does Ozempic help you lose weight? Read on to learn more.
How does Ozempic work?
You may have heard your doctor mention Ozempic as a way to manage blood sugar levels, but what is Ozempic? Semaglutide is the main active ingredient in Ozempic. Semaglutide is a glucagon-like peptide-1 (GLP-1) agonist used in type 2 diabetes treatment. Unlike other diabetes medications, GLP-receptor agonists are non-insulin medications. Glucagon-like peptide (GLP-1) is a hormone known as incretin. Incretin hormone levels are lower in diabetes patients, and GLP-1 mimics the actions of incretin.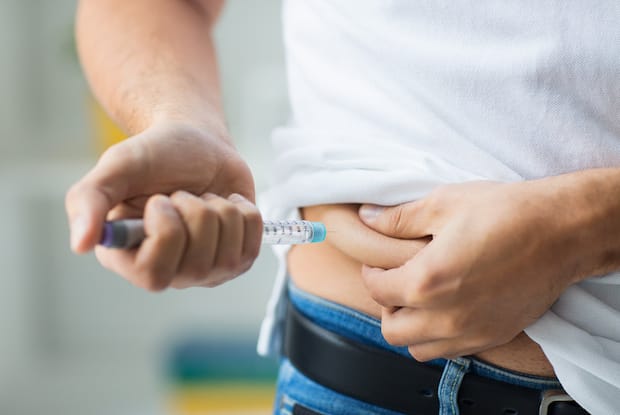 When GLP-1 is present in the body, it sends signals to the part of the brain responsible for food and water intake. If there is more incretin in the body, you will consume less overall. The pancreas is also triggered because it is responsible for insulin production. The presence of incretin increases insulin output and lowers the amount of glucose after you eat. Together, all of these functions can help manage your weight and keep your glucose levels stable.
When Ozempic is taken correctly, you will experience stable blood glucose results and reduce your risk of diabetic complications. Common type 2 diabetes complications include:
chronic kidney disease
nerve damage
heart disease
oral health issues
vision changes
hearing problems
Weight loss is not the initial use for semaglutide, but it can be an added health benefit. Keeping your weight in a healthy range is beneficial for your type 2 diabetes treatment. A healthy weight and a balanced diet low in refined carbohydrates and excessive sugar may reverse type 2 diabetes over time. [2]
Is Ozempic Effective for weight loss?
Ozempic may regulate your blood glucose levels, but is it effective for weight loss? Researchers at the Jama Network studied the effect of Ozempic on patients with a body mass index (BMI) of 27 or more. This study involved 175 patients and took place from January 2021 to March 2022. Those who take anti-obesity medications, have a history of bariatric procedures, or those with malignant neoplasm were also excluded.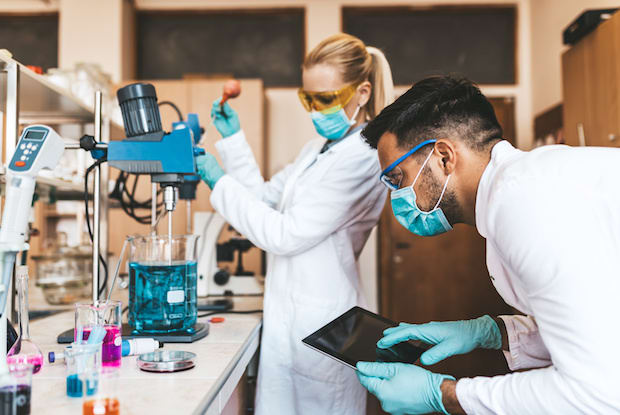 In this study, the participants received weekly 1.7 to 2.4 mg Ozempic injections for three to six months. At the end of the study, researchers found that 102 people experienced weight loss in the first six months. At six months, 102 patients had a mean weight loss of 12.3 kilograms. Interestingly, visits with licensed dieticians and psychologists did not cause a greater percentage of weight loss compared with those who did not meet with professionals. This is one recent study, but the effectiveness in this examination appears to be successful for overweight and obese individuals. [3]
Am I Eligible for Ozempic?
As mentioned above, Ozempic is currently not approved for purely weight loss-related reasons. Semaglutide is approved by the FDA to help with blood sugar control and regulate type 2 diabetes symptoms. If you are overweight and have type 2 diabetes, you can receive a prescription for this medication. Losing weight can be an added benefit for type 2 diabetes patients, but it is typically not the only treatment goal.
Ozempic is not typically the first option for diabetes treatment and is usually prescribed alongside an oral diabetes drug. Even if you are eligible for Ozempic, you may be unable to take it if the following apply to you:
You have a history of pancreatitis
You have a history of gastroparesis
You are currently on dialysis
You have medullary thyroid cancer or multiple endocrine neoplasia type 2 [2]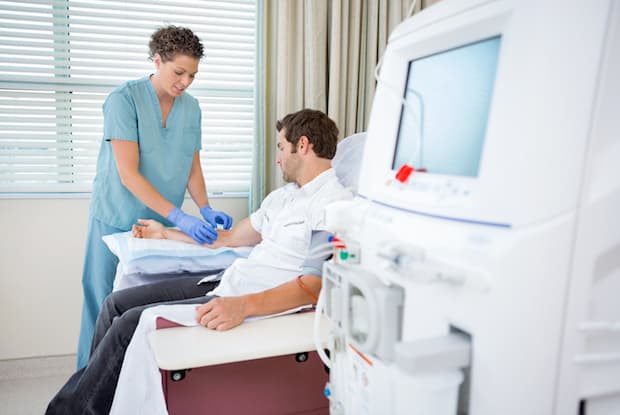 Ozempic also interacts with the kidneys, so if you have impaired kidney function, you may also be unable to use semaglutide. Your doctor will determine if Ozempic is right for your condition.
How long does Ozempic stay in your system?
You may not take Ozempic forever, so it is important to know how long Ozempic will stay in your system once you cease treatment. It can take a week or more for Ozempic to leave the body fully. For some, it can take five weeks after your last dose to clear the drug from your system. If you want to learn more about Ozempic, visit our Ozempic blog page to learn more.
The content in this article is intended for informational purposes only. This website does not provide medical advice. In all circumstances, you should always seek the advice of your physician and/or other qualified health professionals(s) for drug, medical condition, or treatment advice. The content provided on this website is not a substitute for professional medical advice, diagnosis, or treatment.