Table of Contents
---
IV. Importance of ED Medications
V. Benign Prostatic Hyperplasia (BPH)
---
Erectile Dysfunction
Erectile Dysfunction (ED) affects tens of millions of men in the United States. ED can have a significant impact on a man's sexual and psychological health. ED is characterized by the inability to get or keep an erection firm enough to have sexual intercourse. Many men experience ED during their lifetime, and, in some cases, it can be a sign of other health problems. Because ED is so common, there are many medications like Cialis that can help prevent ED symptoms. (link to ED comparison supporting article)
You may need to consider medications like Cialis if your ED occurs more often than not. During an erection, the tissues in the penis relax and fill with blood. Once a man reaches orgasm, the muscular tissue contracts and blood is released back into the bloodstream, and the erection goes away. If ED occurs often, men can experience low self-esteem, depression, and distress for both the man and his partner. Read on to learn more about how Cialis can help with ED and other male sexual disorders. [1]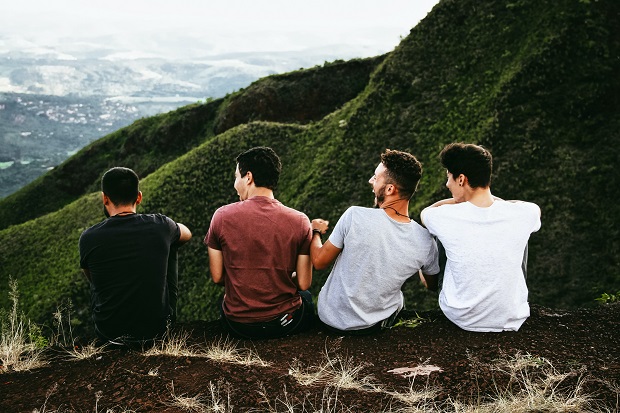 How Cialis works
Cialis contains tadalafil, which works by relaxing the smooth muscles and arteries inside the penis. Tadalafil is a phosphodiesterase 5 (PDE5) inhibitor, which is an enzyme that affects cell signaling. If PDE5 is inhibited, the penis muscles relax and increase blood flow to certain areas. This drug only works when sexually aroused, so you do not have to worry about unwanted erections. [2]
Causes of ED
ED can result from several things but is typically a combination of physical and emotional factors. ED becomes more common as men get older, but age is not always the root cause. Possible causes of ED can include:
Not enough blood flow to the penis

Misfiring nerve signals from the brain to the penis

The penis cannot retain blood during an erection

Anxiety

Depression

Stress at home or work

Worry about sexual performance

Nerve damage to the penis

Pre-existing health conditions

Certain prescription medications [1]
Importance of ED Medications
ED may be embarrassing to talk about, but it is crucial to get help for erectile dysfunction before it impacts your mental health and relationships. ED treatment is important for a couple's sex life, but bad communication between partners can worsen a man's erectile dysfunction. In some cases, it can be beneficial for a couple to seek treatment for ED together to strengthen communication in and outside of the bedroom. Sex therapy and relationship counseling can help resolve underlying emotional and psychological problems.
If your ED is not psychologically linked, then you must undergo several tests so your doctor can determine the cause of your condition. Sex is an important part of most people's lives, and you should not take your ED condition lightly. ED can be a sign of underlying health conditions. If your ED is not psychological, you may have a blood flow issue that can signify future heart or vascular problems. [3]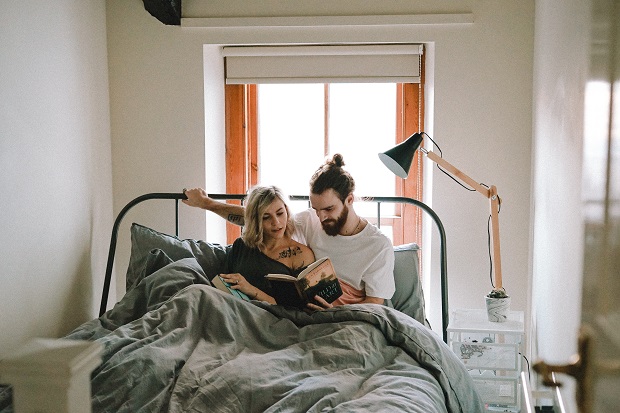 Benign Prostatic Hyperplasia (BPH)
Cialis can also be used to treat prostate gland enlargement, a common condition that affects older men. An enlarged prostate can cause uncomfortable urinary symptoms and block the flow of urine out of the bladder. When urine is blocked, you can experience unpleasant bladder, urinary tract, and kidney problems. Symptoms of BPH may include:
The frequent need to urinate

Dribbling at the end of urination

Difficulty starting urination

Weak urine stream

Increased frequency of urination at night
The size of a men's prostate does not necessarily correlate with the severity of BPH symptoms. Men's prostates continue to grow throughout their life. In many men, this growth is significant enough to cause urinary symptoms, like a blocked urine flow. The risk factors for BPH are similar to those of ED. The risk factors include:
Diabetes and heart disease: Many studies suggest that diabetes and the use of beta-blockers for heart disease may increase your risk of BPH.
Age: BPH occurs most frequently in men over 40. Over one-third of men have moderate BPH symptoms by the age of 60, and that number jumps to one-half by the age of 80.
Lifestyle: If you are overweight or obese, you are at higher risk for BPH. If you do not exercise regularly and have an unhealthy diet, then you are more likely to develop BPH.
Family History: If your brother or father also has prostate problems, you are more likely to have issues.
It is vital to keep your BPH under control with medications like Cialis to prevent kidney damage, bladder damage, bladder stones, urinary tract infections, and the sudden inability to urinate. [4]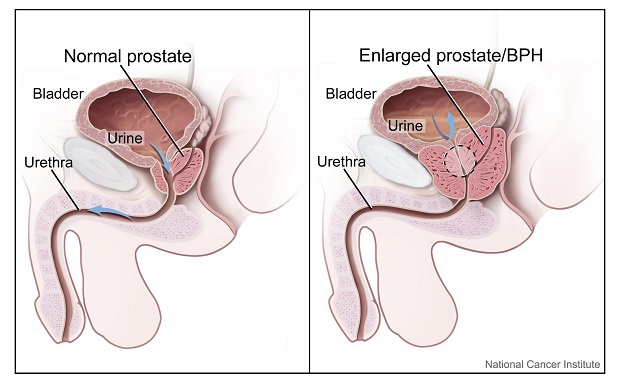 Taking Cialis
If you are experiencing ED, BPH, or both, Cialis may be the right medication for you. Cialis comes in a tablet in strengths of 2.5 mg, 5 mg, 10 mg, or 20 mg. Your doctor will let you know which dosage is right for you. In the case of ED, you may only need to take Cialis before sexual activity. If you have more long-term symptoms associated with BPH, you may need to take Cialis every day. Some mild side effects of Cialis may include:
Muscle pain

Back pain

Headache

Heartburn

Flushing

Stuffy nose

Pain in the arms or legs
Your doctor will likely start you on a low dose to make sure your body reacts well to this new medication. Treating your ED can significantly improve your sex life and relationship. A fulfilling sex life is beneficial to a healthy mental state, so do not hesitate to talk to your doctor if you feel like ED is creating problems in your life. [5]
The content in this article is intended for informational purposes only. This website does not provide medical advice. In all circumstances, you should always seek the advice of your physician and/or other qualified health professionals(s) for drug, medical condition, or treatment advice. The content provided on this website is not a substitute for professional medical advice, diagnosis or treatment.